Canning Department
Rules and Information
Exhibits need to be received by August 23rd between 3:00 pm to 9:00 pm
All jars must be regular Kerr or Ball canning jars.
Exhibits must be preserved since the 2022 Lincoln County Fair & Rodeo.
Only one exhibit per person per section.
Three entries allowed in Other.
Screw rings should be removed from jar.
Must label process method, time and pressure, hot or cold pack, date, and any unusual ingredients on a 3 x 5 recipe card to be placed under the jar.
Indicate if sugarless.
All products must be preserved.
Dried exhibits must be in an openable glass jar.
Label process method, time, variety and date on container.
All judging done according to latest USDA Standards; see Lincoln County Extension Office for latest publication.
Register online at FairEntry by August 21st or register entries in person on August 23rd.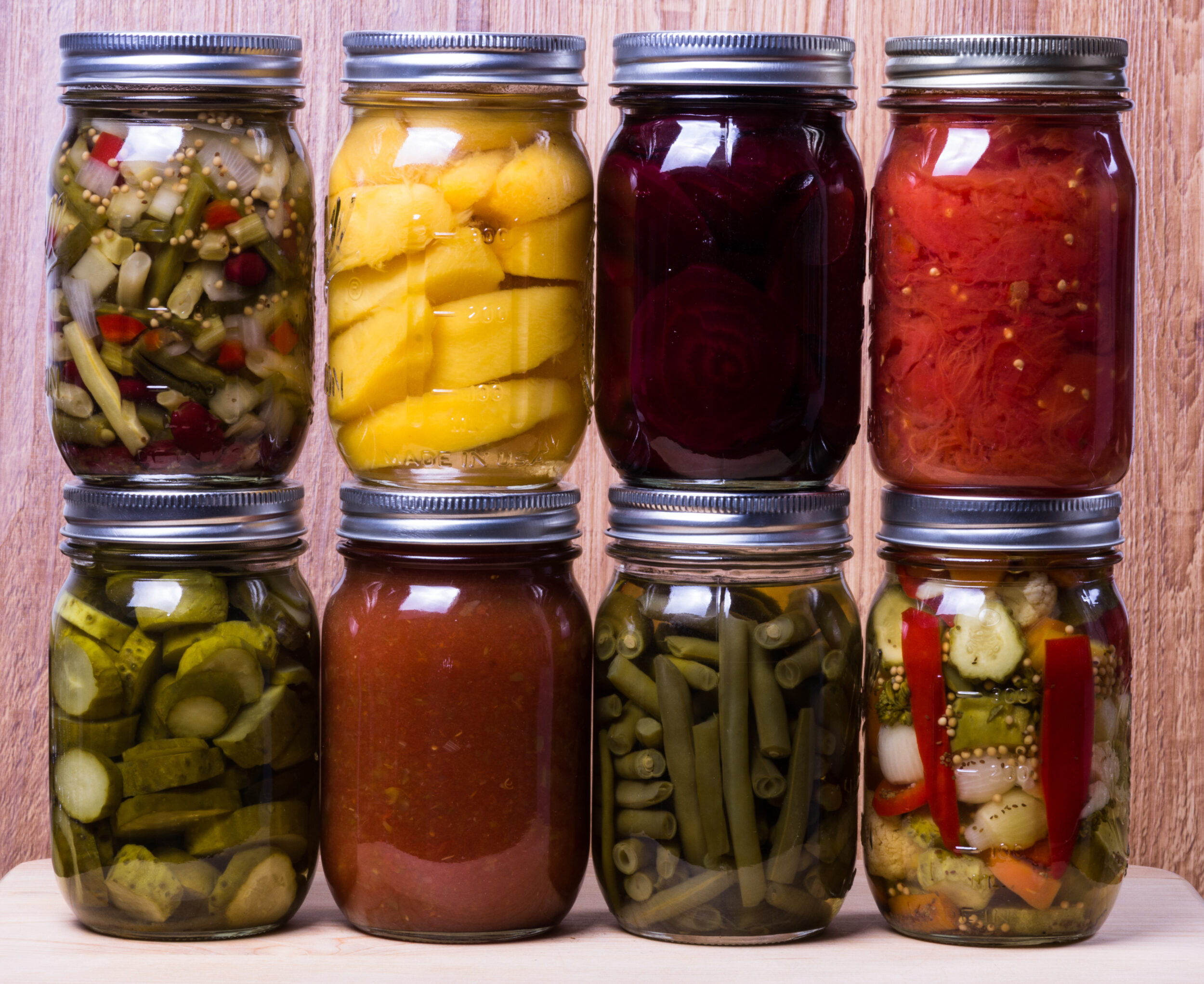 Division 1: Fruits
Best 20, Blue 15, Red 10, White 5
Section 1: Apples
Section 2: Apricots
Section 3: Cherries
Section 4: Nectarines
Section 5: Peaches
Section 6: Pears
Section 7: Plums
Section 8: Pumpkins
Section 9: Tomatoes
Section 10: Other fruits
Division 2: Vegetables
Best 20, Blue 15, Red 10, White 5
Section 1: Asparagus
Section 2: Beans
Section 3: Beets
Section 4: Carrots
Section 5: Corn
Section 6: Mixed vegetables
Section 7: Potatoes
Section 8: Squash
Section 9: Turnips
Section 10: Other vegetables
Division 3: Meats
Best 20, Blue 15, Red 10, White 5
Section 1: Beef
Section 2: Pork
Section 3: Poultry
Section 4: Fish
Section 5: Lamb
Section 6: Game Animal
Section 7: Other meats
Division 4: Jams, Jellies and Syrups
Best 20, Blue 15, Red 10, White 5
Section 1: Jams
Section 2: Jellies
Section 3: Preserves
Section 4: Marmalade
Section 5: Conserves
Section 6: Fruit Butters
Section 7: Syrups
Section 8: Other jams, jellies and syrups
Division 5: Pickled Foods
Best 20, Blue 15, Red 10, White 5
Section 1: Fruits
Section 2: Vegetables
Section 3: Mixed
Section 4: Relish
Section 5: Sauerkraut
Section 6: Other pickled foods
Division 6: Salsas
Best 20, Blue 15, Red 10, White 5
Section 1: Fruits
Section 2: Vegetables
Section 3: Mixed
Section 4: Other salsas
Division 7: Dried Foods
Best 20, Blue 15, Red 10, White 5
Section 1: Fruits
Section 2: Vegetables
Section 3: Herbs
Section 4: Mushrooms
Section 5: Fruit Leather
Section 6: Jerky
Section 7: Other dried foods
Division 8: Juices or Soups
Best 20, Blue 15, Red 10, White 5
Section 1: Fruits
Section 2: Vegetables
Section 3: Other juices or soups